I was overwhelmed with the amount of love and support that I have been receiving from around the world…… yes, around the world!
So thank you for sitting in bed with me, sharing my thoughts, not judging me for the (granny style) nighties I now wear. And for allowing me to be a mum who's having the 'ultimate bad hair day'!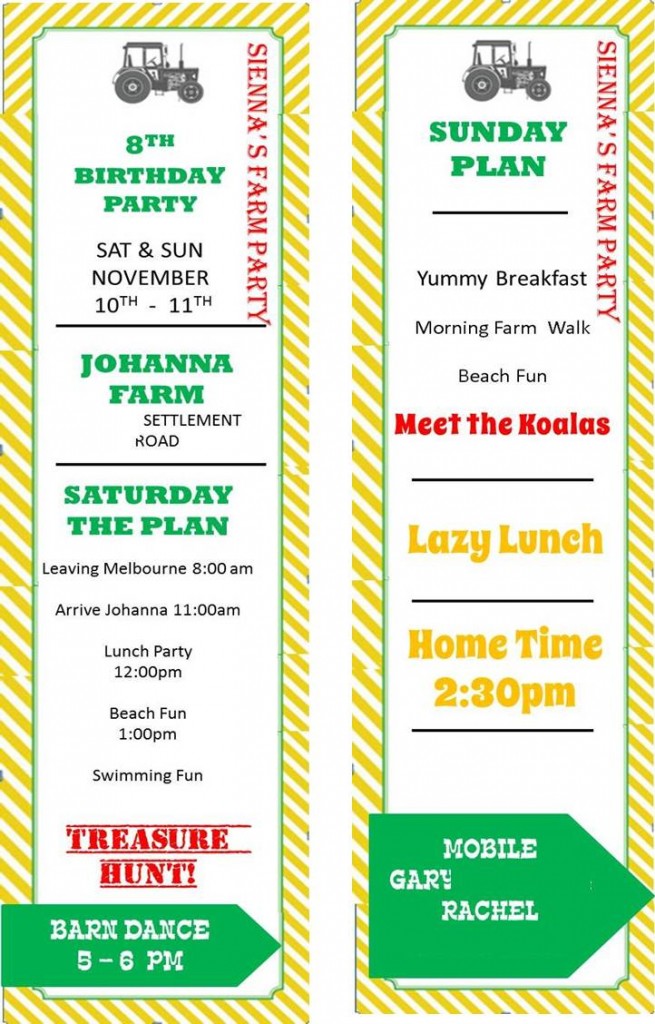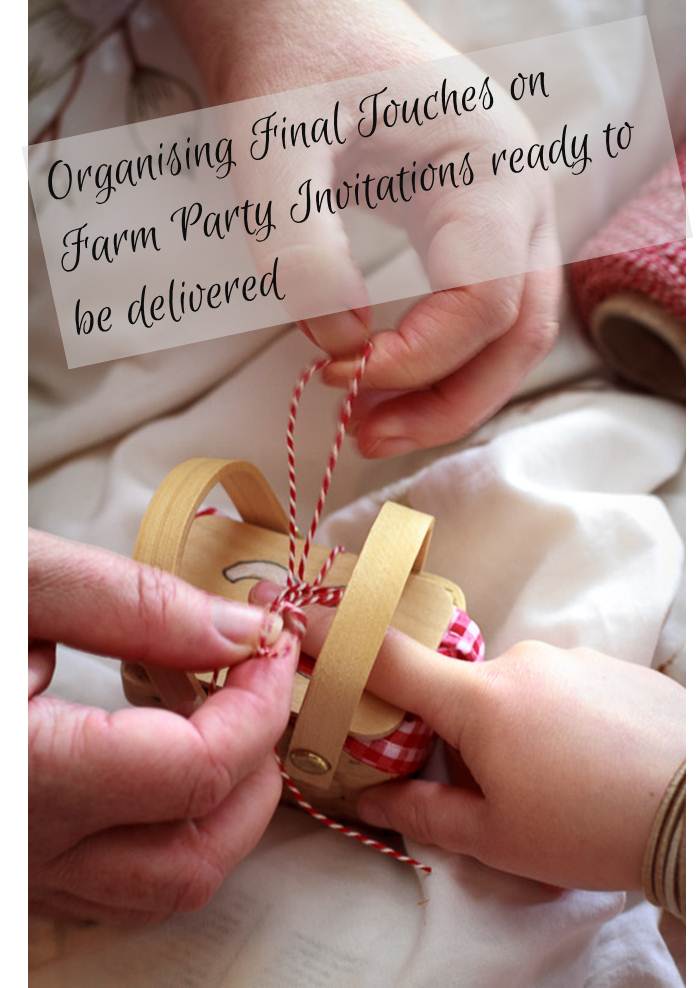 So there were two main things that we were planning. An 8 year old Birthday Farm Party that we decided should happen sooner rather than later.
And of course, the other party that we currently don't have a date for, but it will be guaranteed to be fun also. I'm almost tempted to have a 'dress rehearsal' because I can't stand the thought of missing out. A dress rehearsal for a life celebration, is that a new one?
I smile to myself, as I can just imagine me, looking out over the proceedings, checking that everyone has their gift bags, the special star prize  under the lucky griever's seat had been found. The unicorns are gently landing on the lawn as the children are watching and being taken into this magical experience. No doubt my braveman is in the middle of retreating into the 'feotel position' about to swallow his tongue. Hopefully, the vision of the whimsical carousel slowly turning around, will probably jolt him back into reality and his tongue will release.
I've loved organising all Sienna's parties over the last 8 years I hope she remembers the fun she had. My Brave Man and my Dad have done a lot of filming and photography, so she shouldn't forget. I couldn't let this one go without doing something over the top and fun for the girls.
So a Farm Sleep over party, including Barn Dance, Beach Fun, Swimming and Treasure Hunt was to be this year's Birthday.
Of course, I now have my good friend the, 'WALKER'. No not the Johhny Walker. It's just the 'WALKER', which helps me get around without the tumble overs and my Fairy loves to play on it and keep it in her bedroom.
Which is not handy, especially when I fell over the other night in the home study at about 2am causing a major crash like some herd of woolly mammoth's had just staged a 'home invasion'.
My Brave man is like an anxious mother and jumped out of bed in a panic, saying, "I've just busted my hamstrings, what are you doing?" It took a little bit for him to get me up, first I was wedged behind the door, then he actually needed to pick up a 'dead' weight which is what I'm like after one of these episodes. He talked to me like I was a naughty girl for getting out of bed without telling him. Just quietly, I loved the 'caring crossness' in his voice, it gave me butterflies, is that weird? I looked at him but my eyesight was so blurry, and the feeling of dizziness was like I was on the high seas.
So planning continues, we sat on the bed together, the Besty Troops and the Brave Man. I explained what I'd organised for Sienna's Birthday Party so far. Although because the effect of brain radiation is causing more memory loss and more confusion. I'm finding that I have to have a plethora of lists and pictures to remind me of what I "had in mind".
The girls and Gary are so used to me making no sense at the moment and I hear a chuckle now and then, because they have no idea what I have just said, but they know what I'm saying. It must be like catching up at an Alzheimer's convention.
I've always told them that, we'll be friends until we're old and senile…. then we'll become new friends again.
Gary rolled his eyes and reminded me for the 5th time that miniature Shetland Ponies, Unicorns and Carousels are not to be part of the online shopping birthday party plan. Funny, given I was talking of my own, 'Big Celebration', so I guess it's the green light for that one!
Sienna's 8th Birthday Farm Party will be exciting and over the top as 'tradition dictates.' Online ordering….. it's like Christmas every day. Every time we'd open a newly delivered box, it was always a sense of great anticipation. And there would be, "oh that is so gorgeous", or what the hell did you buy this for. Most of the time , my answer would be, "because I forgot."
And even though it's so surreal, we went over some of my thoughts and ideas for a Private Service and Big Celebration. Mostly we laughed because the seriousness of it all was far too painful to believe. I just want the music to be beautiful, my little girl to be hugged by her Dad and her Dad to be hugged by my troops. I want them to know that, it's not good-bye because we'll meet again one day. And I really want unicorns!
SIENNA
My sweet girl, trying to work out in her little inexperienced mind, the meaning of why mum's medication no longer works anymore. She's got a body book and one night we lay in the bed and talked about the different organs and what they do.
The function of the Liver and why my Liver doesn't work that well and what that means. We also talked and looked at the brain, and what little amount of cancer cells on the cerebellum is causing some strange side effects, especially with my steadiness on my legs. She was very interested and wanted to understand. But she also just wanted her mum to read her a normal bed time book.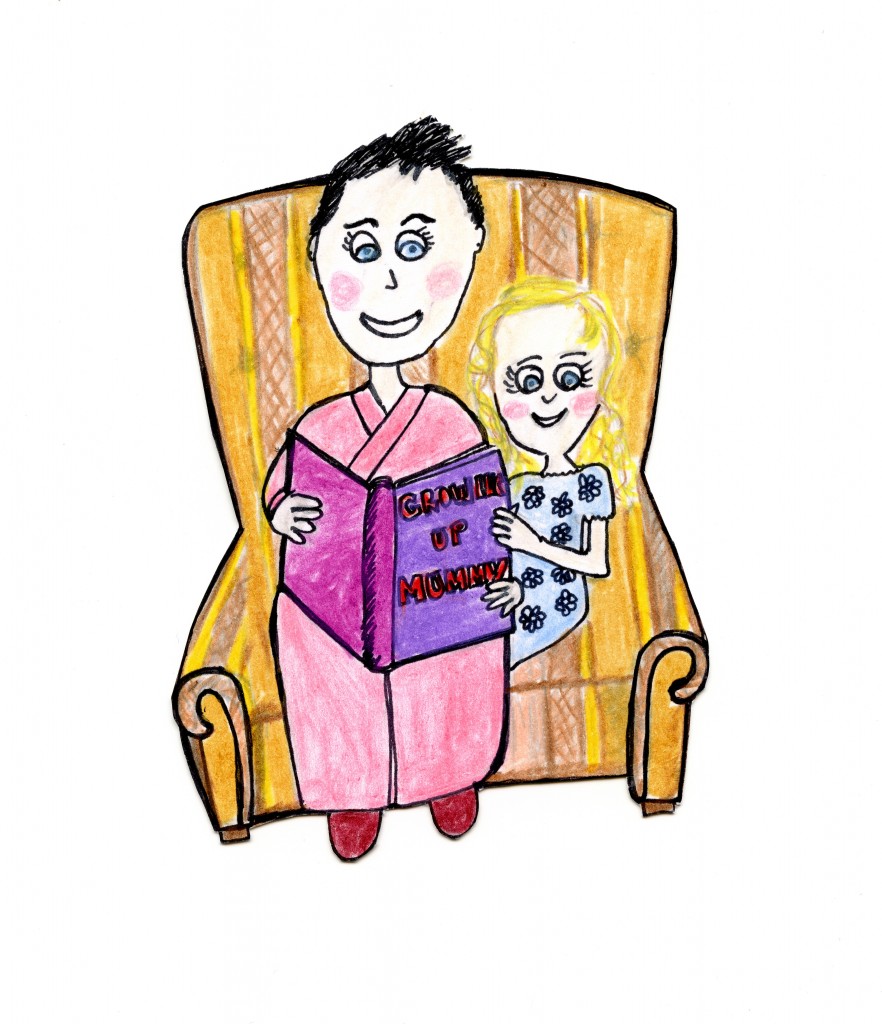 Oh my darling sienna.  She loves running around getting stuff for me, tissues, water, nightie's. I am so painfully aware that she's 8 and becoming a little carer herself. The teacher's have been very protective & watchful as Sienna spends her first week at school with her troubling news. Still with a little virus lingering it was a difficult week.
Until she realized…. 'sad face' = can go home. 'I miss Mum' = can I go home… "I've got a sore tummy"….. Can I go home, I've got a sore eye, My drama teacher's voice is too loud, "can I go home", I didn't get enough vegemite on my sambo…. "Can go home?"
But I understand, it's an isolating and confusing thing to be told by your parents that mummy's medicine is no longer working. For the whole time I've been sick, I've told her 'mummy will get better', because I believed it, we all did. I've still got hope, you just can't lose it. Sienna and I even made a list together of what she first wants to do when I'm better. Top 3: Cartwheel, Handstand and jump on the trampoline. I just couldn't quite get there. I probably could manage some sort of stunt roll now if I let go of the 'Walker'.
Her home room teacher, Ms Kind Eyes has been so very protective & watchful as Sienna spends her first week at school with her troubling news. Still with a little virus lingering it was a difficult week. But if she needs us she needs us. She's just about eight, but she's been told her mum doesn't have a long life, so we don't have expectations for her. We will be here no matter what.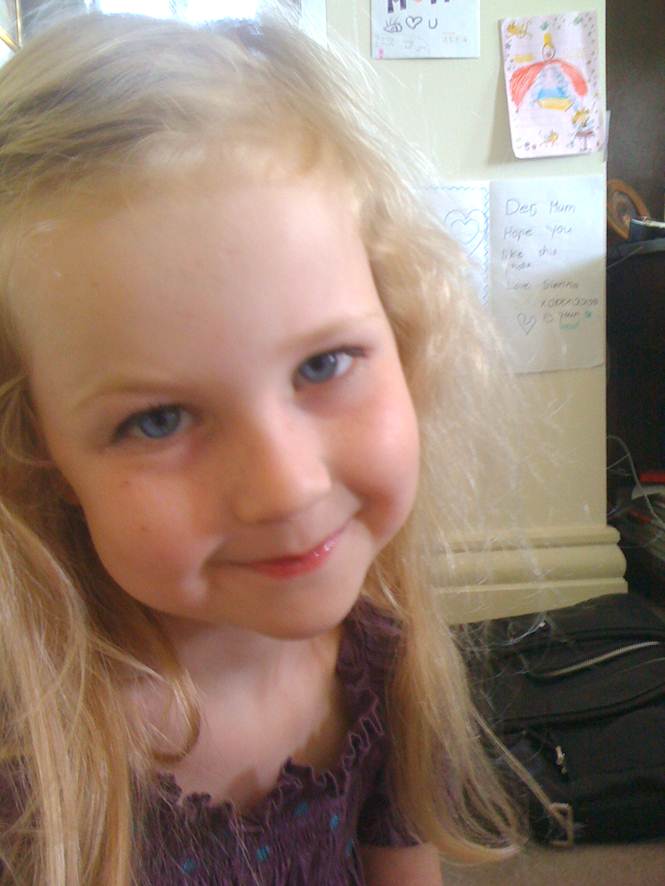 The other day she came home telling me of the upset she felt at school, being told by another teacher that she was, "taking advantage of her situation."
I understand she's probably worked out the connection, but she's still a little kid and I couldn't think of anything worse to be told when your that age. What a constant stomach ache to have, a constant worry to have that maybe she'll come home and mum won't be there. I'm sure it was said with the right intentions, but knowing how I felt at 11 when my sister died in a car accident, I would have done and said anything to be with my mum.
HEALTH
I feel like I'm deteriating, just that my legs are so weak and I'm beginning to get very weak arms. My fingers and hands feel totally numb, but I thank each day when I wake up and can still type, can still talk and once I work out where I am….. that I'm still alive. My Sleeping is not good but I'm super tired all the time. It's like I don't want to go to sleep because I'm scared of wasting time. So I'm going to sleep at 4, 5 or sometimes 6 am. I just spend my time writing, then I think, "Oh my god I haven't spoken to Sienna enough about Evolution", and then I go onto write my views about the Big Bang. It was out of control – until one night Gary sat with me until I fell asleep at 10pm.
I don't know if my deterioration is due to radiation treatment or C getting worse. I'm hoping for the side effect of radiation to be working right now & I'll slowly recover. But I don't feel like recovery is happening.
Constant dull headaches are also a reminder of something going on, from 'stuff' buzzing around in there.
PALAEONTOLOGIST
So my appointment was due with the Nurse from 'palienpassion school' and it wasn't as bad as I first thought, despite me have a total 'memory block' for saying the right name. She explained what their role was in 'EOL' – (End of life) Nothing got scary…. Except that EOL term.
She explained a lot more and got me to sign some forms. And by the time I bid her farewell, I'd forgotten everything she had said, in fact she could have been a Jehovah's witness for all I knew.
COLAC SHOW
A little break from life and party planning, we decided to go to the Colac Show. We went with our lovely Besty Family, Dan, Narelle, Billi, Alice and Dusty (our scrumptious god daughter).
Although a big weekend with getting up early and a 2 hour drive to Colac, it was worth it to see 8 pairs of pretty excited little eyes.
The Brave Man and I knew this was another day of being brave. This was another day to remind myself if I want to keep being involved with Sienna's life, I would have to have another thing to help me. A wheel chair!
I know some might think, 'wheel chair', that's ok you get to relax. But it's a symbol….. another symbol that I'm sick, there's definitely no hiding or denying this one. And I'm not worried about anyone else, other than what My Fairy will remember. I used to get around in lycra, runners and go to the gym after dropping her to school.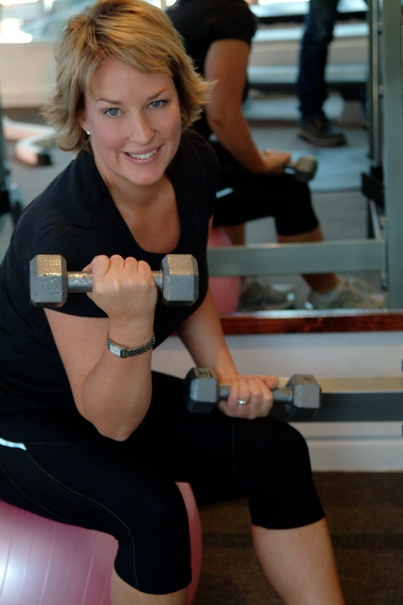 My Brave Man borrowed it from one of his Mum's friends, of a friend, of a neighbour, who was married to the past president of the Bowls Team and with the promise of a tin of Granny's yo-yo's we could borrow it. Of course another little crack appeared in my heart as I sat in it.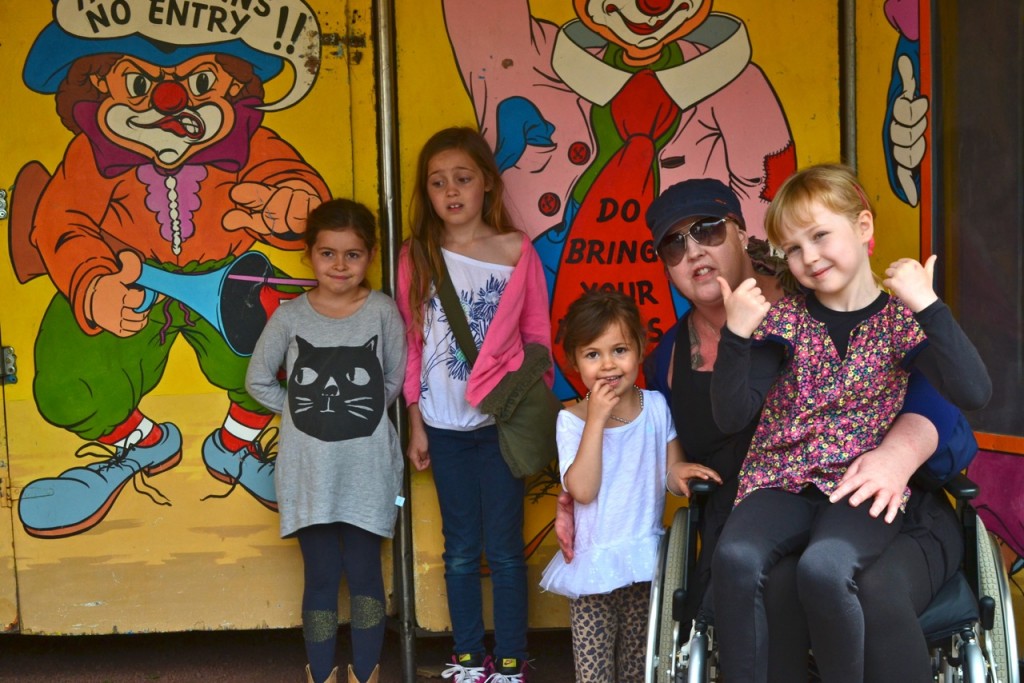 But then I figured, if I didn't see myself in this contraption then I'd be fine, I'd just think it was me only a bit smaller. And that wasn't only the best part….the best part was, when my Brave Man paid for all the tickets at a grand total of $51. The ticket sales dude looked down at me like I was Rupereck the Monkey Boy and said…"Ahhhh let's round it off to $50, forget the $1." I'd never felt full of so much self-esteem for ages. And with a self- fulfilling heart of an extra dollar. We headed straight for the Magic Maze of Mirrors. And I got to have a real good look.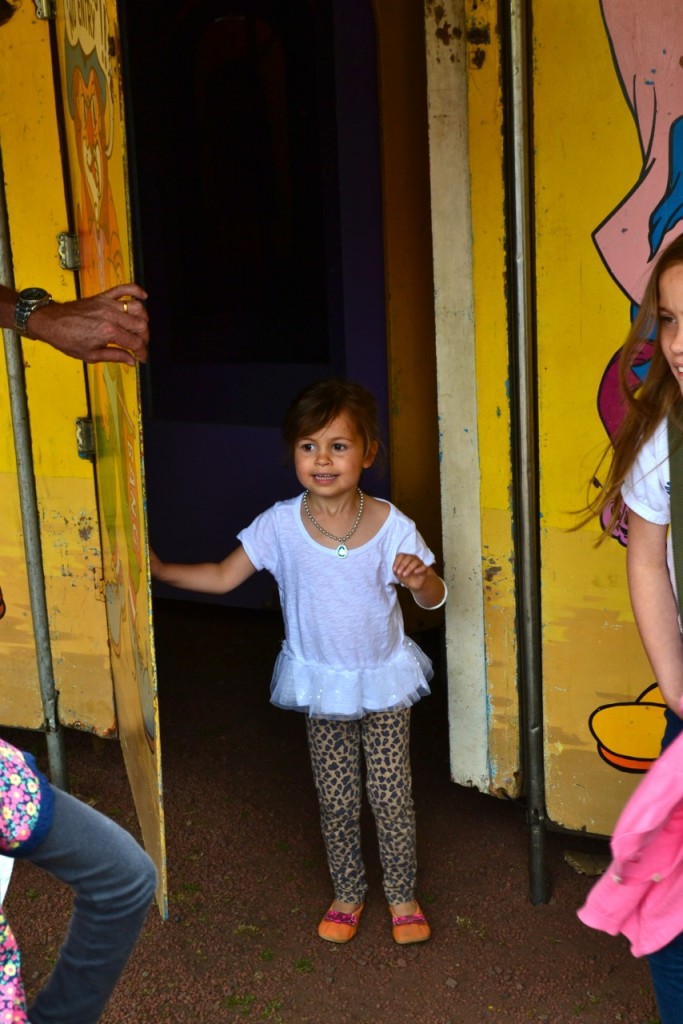 Crazy Cars were fun, but not sure if it was the girls or boys that had more fun.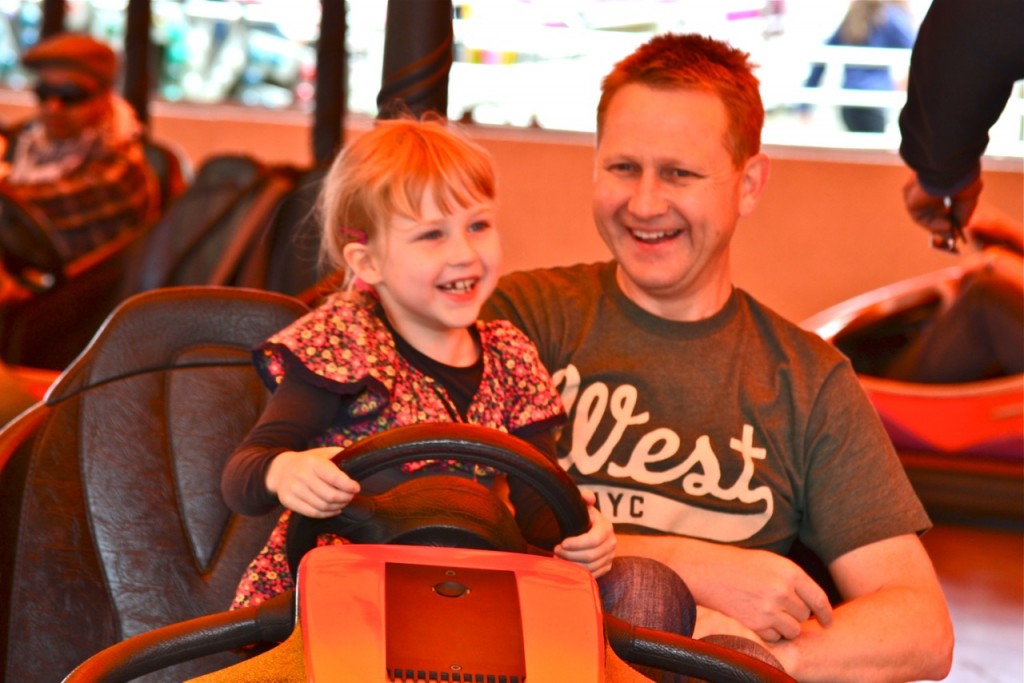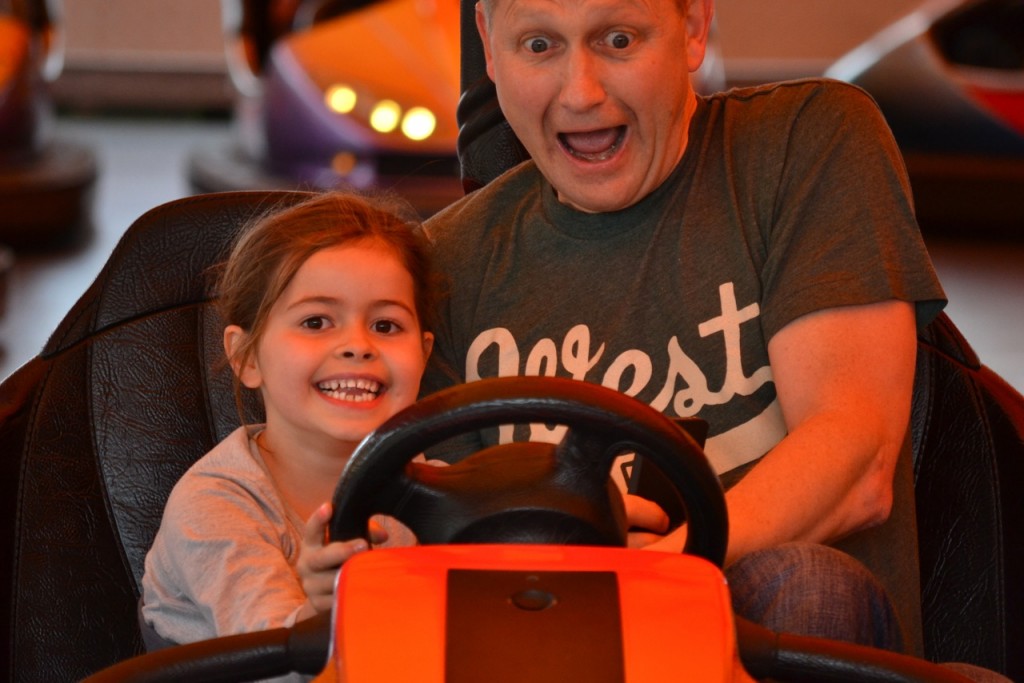 SHOWBAGS
So we were back on Games Alley and the Brave Man was the 'pusher', there were a few near misses like taking out the little kids slushie, and the time where Gary kind of left me centre in the middle of the crowd of the long stretch games arcade. He had seen his favourite childhood 'shoot the ducks game'. And as a whole bunch of other wheel chair comrades from the local Colac Mental Health Community Support Centre surrounded me as they went by.
My biggest nightmare flashed before my eyes…..
Oh my God, they think I'm one of them, waiting to be pushed, I'll never see Gary and Sienna again, but someone began pushing me and it wasn't the Brave Man or the Besties. Oh for heaven's sake what do I do, Brave Man where are you?
To be continued……..