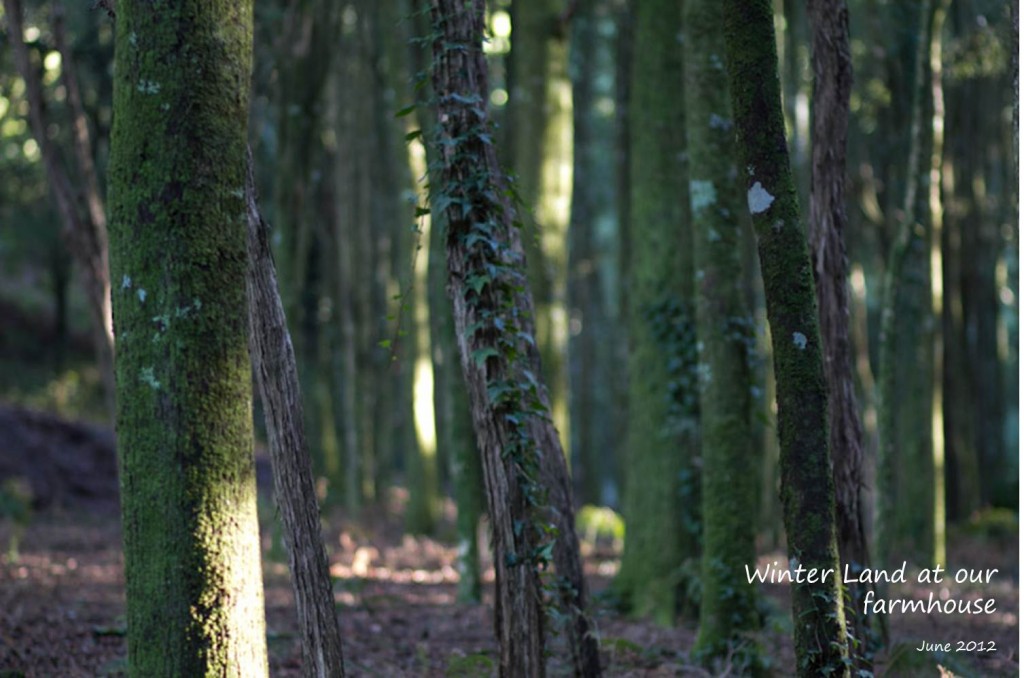 As I rubbed my hand cream onto my face, I came to realise that I had officially spent seven season's in bed. If it wasn't for the pretty trees I could see out of my bedroom window, I probably wouldn't even know what season I was in. At the moment they are bare and twiggy and I know it's winter.  Oh and I also realised that I should look properly at labels to avoid rubbing hand cream into my face.
So I know it's been a while since I have written to you, my last entry was rather gloomy to say the least. Thank you for your notes of concern, I'm glad that I now have a clearer head to be able to write again. It's certainly been a challenge with the latest chemotherapy hitting hard, the Brave Man working longer hours and my Fairy being sick and miserable for a few days. None the less, things have progressed, not in terms of my health but my overall way of thinking.  The last diagnosis no doubt brought us a heavier heart, but also brought us to the level of acceptance that has given us the freedom to lose the heavy burden of fear. We now talk about the, "What If" out loud, and have taken charge of what we can control. Whenever it is, we will still have our happy ending, it's just the timing that might not be our choice.
Last you heard that my liver intruders were back. Two days later, I started on a new cycle of health nectar known as FEC. One I have been on a couple of times before that had successfully obliterated the last lot of intruders. Since March 24th, I've  had three cycles of this treatment over 9 weeks and spent two nights in hospital each time.
I have now developed, 'chemoseniorsitis Alzheimer's'* and found myself repeating conversations, forgetting conversations, and making up conversations I never had. The local DHL courier would deliver online shopping to the front door that I had no recollection of ordering. Friends would visit and 5 minutes after they would leave, I would sit on my bed wondering why I hadn't seen them in such a long while.
And one minute I'd be writing in Sienna's "Growing Up Mummy", book and the next,  my head would slowly lower. I'd nod off like one of the old folks sitting side by side in the, 'main social and activites room' at their convalescent home.  Drifting on and off under the blinding warmth of the fluroscent lights. Not to mention the other perils of chemo. The squeaks and creaks that spontaneously pop out when I get out of a chair, or pick up something I've dropped. Bringing me back to times my Grandma would walk around the kitchen, being closely followed by a harmonic tune of flatulence as she whipped up a fresh batch of scones.
That's it! I was going through, early onset 'seniorsitis'*, and I'm only 42!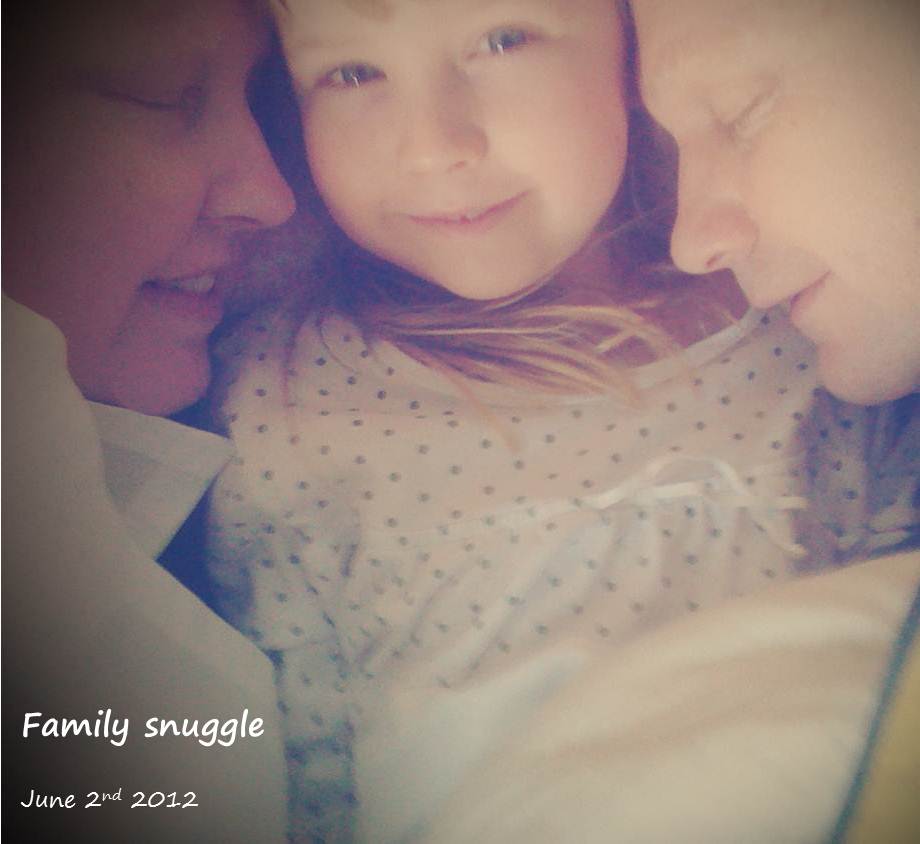 We spent the first few weeks after I started my new round of chemo consumed by our emotions about the prospect of not growing old together.
The Brave Man and I would just look at each other and cry as reality set in that my lovely life might come to an end. We weren't giving up, we were just having a hard dose of reality. I was very sick and lifting my head off my pillow was an effort. My sickly liver was giving me trouble and for the first time, I felt the effects of cancer in the form of pain. My poor Brave Man would look at me helplessly, wishing he could swap places, because that's the only thing he could think of, to make things better. My little Fairy, started to bring her bunny rabbit to school for comfort and there were more tears at night when she went to bed.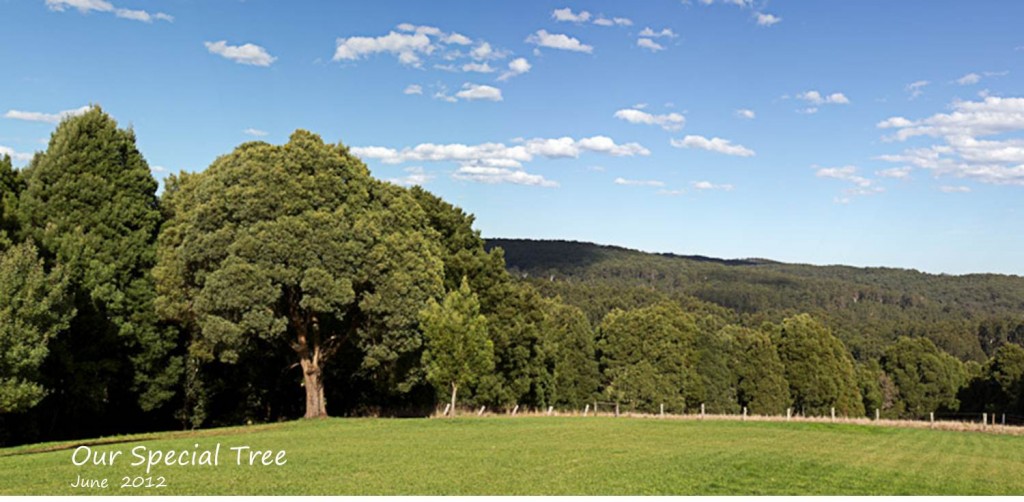 Our lovely Johanna farmhouse is our sanctury and we would drive there like the wind to get out of Melbourne.  Spending time planting forget-me-nots around the 'special tree'. The 'special tree' I see from my Johanna bedroom window, it's big and beautiful and when the different lights catch it during the day, it tells a different story each time. I have imagined in my mind that if I wasn't here, my Fairy and Brave Man could have the 'special tree' as the place to go and visit, speak to me through the trees, the forget-me-nots and the cool breeze.
"What If," plans were set in place. I filled my, "what If" journal with my thoughts and wishes, from songs I wanted played to the unicorn and carousel I suggested to be arranged for my Fairy and her friends at the 'after party'.
My beautiful Besty Troops spent a day at my place sorting through letters, photos and all the sentimental paraphernalia that I had kept over my life. Right down to the Caulfield Cup golden entry ticket I had the day, I met the Brave Man.  There were lots of laughs, honest conversations and a few tears. But mainly a lot of love and caring.
I continued with my 'Growing Up' story book that I was making for Sienna. Some nights when my Fairy was supposed to be tucked up in bed, I would hear her little pitter pattering footsteps upstairs, tiptoeing into our room and checking out what I had done in her book that day. She was always filled with anticipation of when I would finally have this finished. She would ask me now and again, "what do you write when you finish?" and I always reply with, "to be continued."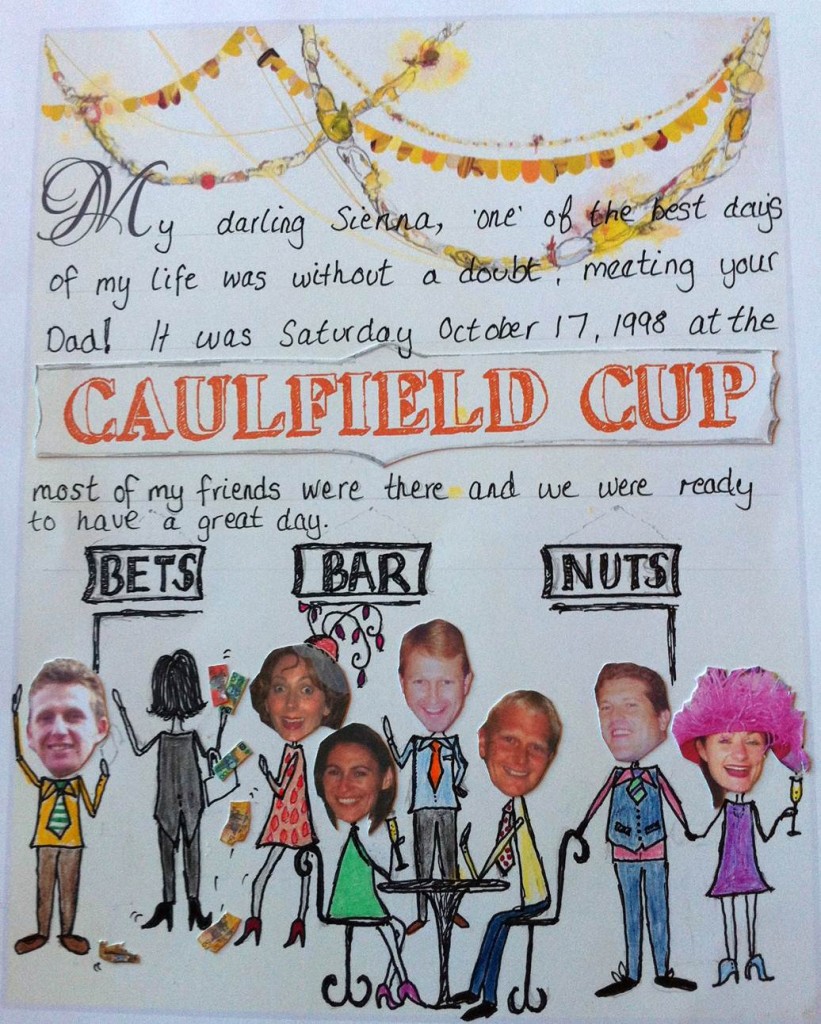 My days have been all about preparing for the, "what if" and "just in case", but I'm not sad at all. It just makes me feel good about the lovely life I've had so far.
I have been doing what I do best in these situations and in between naps and nod offs, I do a smidge of online shopping. And before I knew it, I had arranged for my Fairy's birthday presents for the next eleven years, bought the classic seventies,  'Where did I come from?" book, so she could understand about the facts of life when she was ready, ballet shoes for the next 2 years, along with pure cotton nighties to last her until she's 10. Everything was coming together for the, "Just in Case".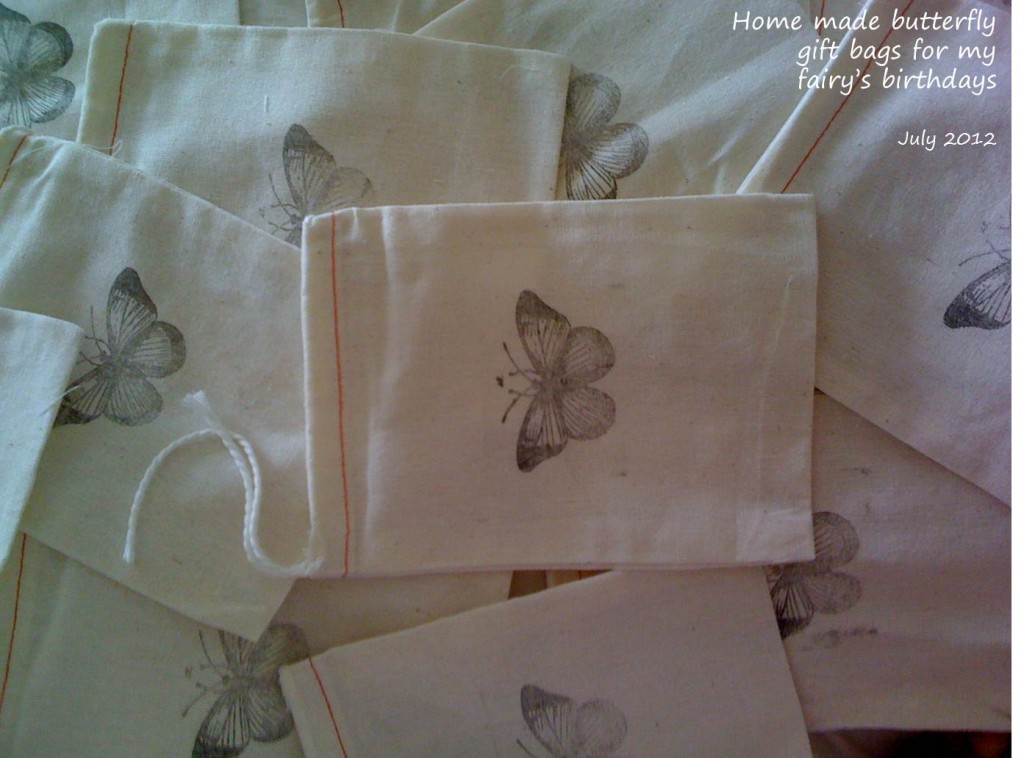 In the meantime, a memory box was prepared, letters have been written to her when she becomes a teenager, gets married, and has a baby. Of course none of these moments will be happening in quick succession.
All the while I think to myself, how lucky I am to be given the opportunity to have the time to do all this.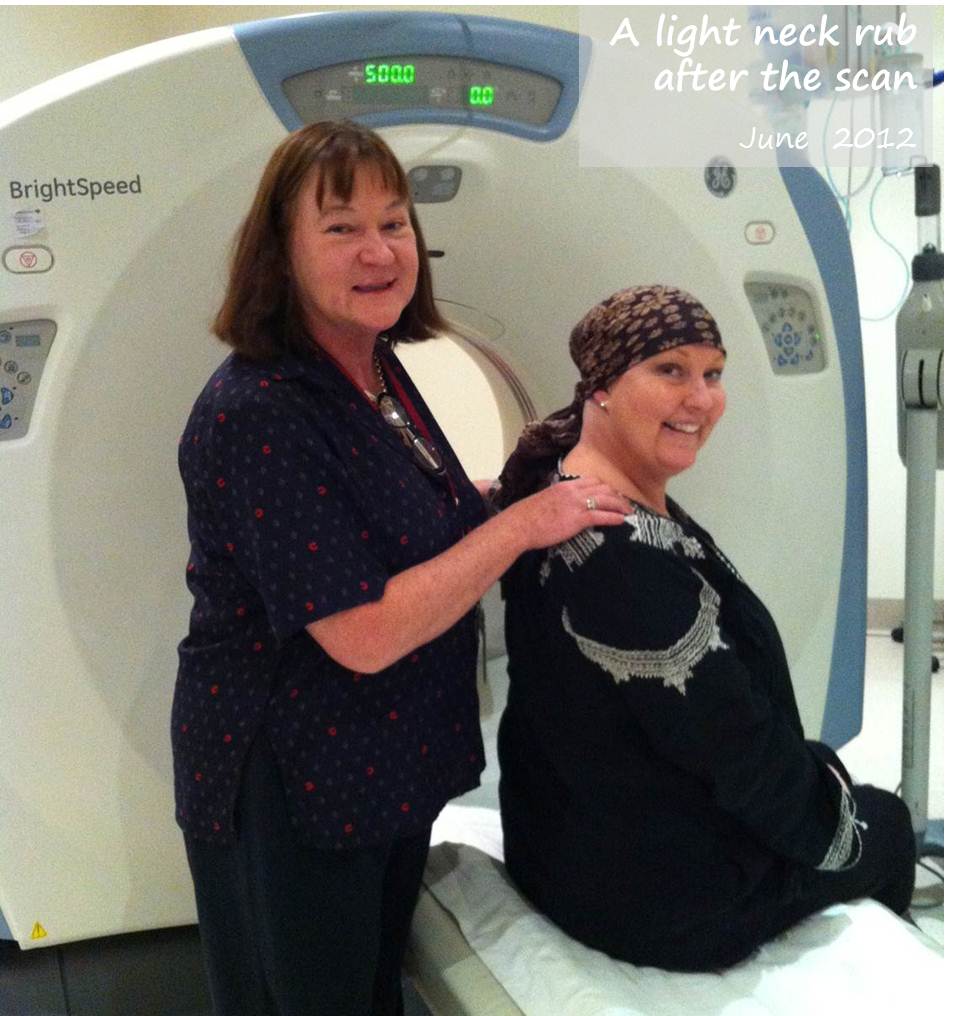 Three weeks ago, I was booked in for my scan. This time I wasn't so anxious. Whilst accepting what may lay ahead was hard, it has given us more peace than we had imagined. We knew that whatever we were told, we would accept and carry on, always with the hope to prevail.
My Health Stylist told us that the chemo hadn't worked. Although my liver lollypops* hadn't got any worse, the word, "stabilized" was used and we would take that as a positive.
We had the……, "but wait there's more", convo with my Health Stylist where he told us about a new concoction that had been developed in Japan.  Not wanting to be ungracious or seen as lacking compassion, two words came to mind, "Nuclear Meltdown".  But they were soon forgotten when I remembered that this was about my life and I would do anything that my Health Stylist suggested I do.
So this new chemo, known as eribulin, has been specifically developed for patients with breast cancer that has spread and have already had at least two treatments for this disease.
Even though eribulin has just finished trials overseas and had been approved by US and Canadian health authorities, Australia has not been so quick to approve. This means we have to pay for each treatment. Note to self…. "Cut down on the online shopping!"
But my clever Health Stylist has done some wheeling and dealing with the Australian Government and has been able to reduce the cost to us quite significantly.
So no sooner had my Healthy Stylist pressed the, "process button" on my most significant 'online shopping order' of all time, the 'golden juice' was on its way!  And we made the most of my feeling better time, whilst I was having a break from chemo.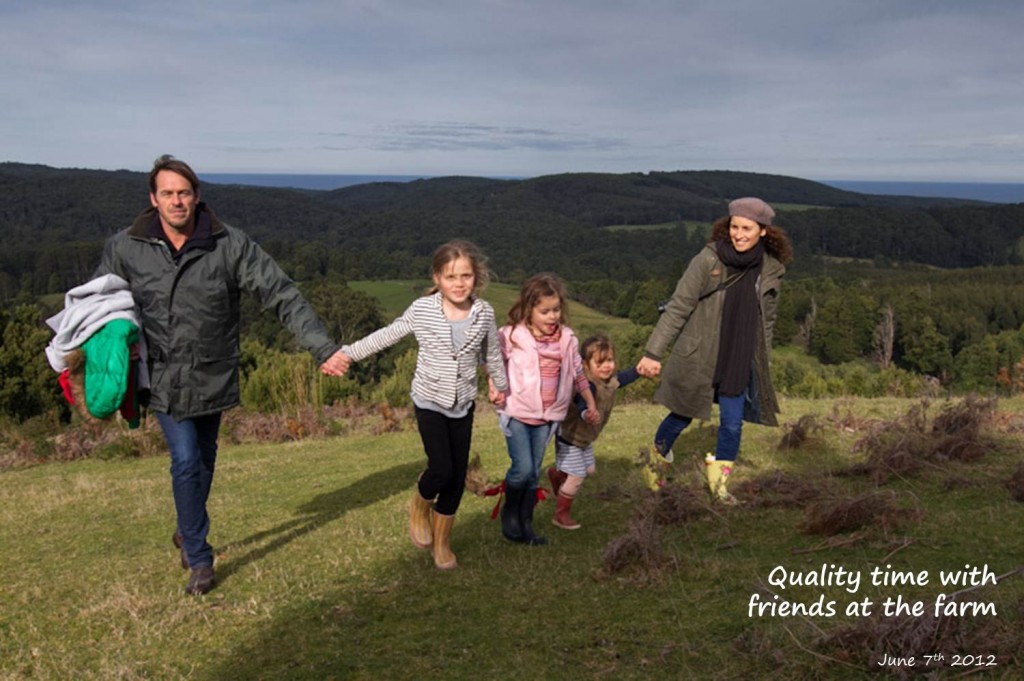 So here we are, July 18th, back at our haven at Johanna Beach, our first lot of the new chemo done, five days ago. 
Looking up and having faith that we will prevail with this new lot of hope.